Ghanaians don't value dancers – Incredible Zigi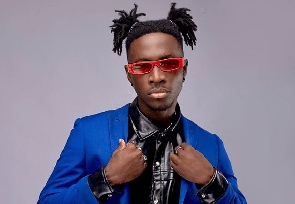 Incredible Zigi, Ghanaian dance artist
Ghanaian dance artiste and choreographer, Amofa Michael known professionally as Incredible Zigi, has asserted that Ghanaians do not know the importance of choreographers in the country.
According to him, a few Ghanaians are now coming to the realization that one can actually earn a living from dancing, "unlike before when they saw you as wasting your life when you chose to dance."
In an interview with Doctar Cann on Happy 98.9 FM's Ayekoo After Drive he said, "I studied architecture at Ghana Technical University College but after my school, I decided to take dance seriously and become a professional dancer."
Asked whether or not dancing fetches him an income and puts food on his table, he responded, "Yes! Before, people used to think you're useless if you're a dancer. But now I'm making an income from dancing."
Talking about some opportunities that come along with being a dancer, he said, "You can either be a dance judge, teacher or one who organizes dance classes for people who want to learn dance."
Incredible Zigi stated that through dancing, he has been able to travel to the UK, Russia, and other countries.
He insisted that Ghanaians do not pay attention to them thus, their reason for not knowing the benefits that come with becoming a dancer.
The talented young man also added that he has gotten himself some ambassadorial deals with brands such as KFC, Woodin, Rocomamas just to mention a few just because of dancing.
"I'm currently an influencer for Guinness Global and this was possible through dancing," he added.
He believes anything is possible and one can accomplish a lot through dancing. Addressing parents, he said, "You should support and push your children who want to become dancers."