Mahama's 'do or die' comment very 'reckless' and 'unfortunate' – Nana B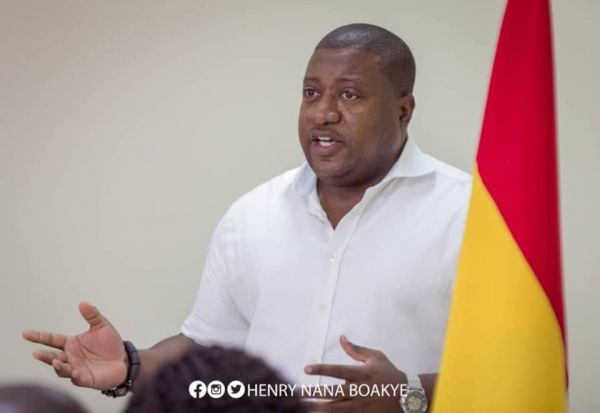 National Youth Organizer of the ruling New Patriotic Party (NPP), Henry Nana Boakye, has pooh-poohed former President John Dramani Mahama for his recent "do or die" comment.
According to him, it is a cause to worry for the former President who has served the country in various capacities with the help of Ghanaians to now turn around out of desperation to say that the 2024 general election will be a "do or die" affair.
"How can such an honourable man, former President, former MP, Vice President, former Deputy Minister in charge of Communication, former Minister; how can such a man with all of these credentials be so desperate? What could possibly be the reason for former President Mahama to say that the 2024 general election will be 'do or die'?", he wondered.
Speaking on Okay FM's 'Ade Akye Abia' Morning Show, Nana B as he is popularly called asserted that the 'Thank you' tour of former President John Mahama is a decoy to launch his readiness to contest the 2024 Presidential Elections for the NDC.
He again wondered why the former President is feeling jittery about President Akufo-Addo's yearly tour across the nation to inspect the various developmental projects even though the President will not contest again in the 2024 general elections.
"How can you be so desperate? If it is indeed a thanksgiving tour to thank Ghanaians for the 2020 general elections and is not a scheme for the next election campaign, why will he talk about the 2024 general election?", he quizzed.
"When he realised that President Akufo-Addo is embarking on his usual tour every year to inspect his projects across the country and the people including the chiefs are happy with his work, former President Mahama then decided to embark on his thanksgiving tour and now look at his message in the thanksgiving tour," he asserted.
He, however, reminded former President John Mahama to be mindful of his utterances since he is no longer the Flagbearer, but reiterated that his comment indicates that he will be the Presidential Candidate for the NDC in 2024; even though the party [NDC] is yet to restructure after the 2020 general elections defeat and open nomination for interested candidates to contest for the slot.
"I am also saying that the 2024 general elections will not be 'do or die'. Ghanaians will exercise their rights to vote and choose the leaders they want for the country and nobody will die in this country as we have always been doing in elections," he challenged.
"The statement from the former President is very reckless and very unfortunate. Nobody should entertain such utterances and all well-meaning Ghanaians should come out to condemn such a comment," he chided.
Watch video below
[embedded content]