We have lost touch – Ampong on relationship with Cee, 'Showboy Isaac' of 'Mentor' fame
Entertainment of Sunday, 12 September 2021
Source: mynewsgh.com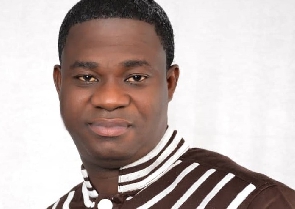 Gospel musician Great Ampong
Gospel Musician, Isaiah Kwadwo Ampong popularly referred to as 'Great Ampong' has revealed that he has not been in touch with 'Cee' (Cynthia Appiah Kubi) and 'Isaac the Showboy', members of a trinity group he formed from TV3's Mentor fame.
He made this revelation for the first time on Kumasi-based 'Pure FM's popular 'Hammer Time' entertainment program monitored by MyNewsGh.com after avoiding any conversation about his now-defunct group for years.
Ampong told host, Hammer Nti that although their group is no more functional, he will always be available if any of them reach out to him to do music as he has a lot of unreleased songs.
"The relationship between myself, Cee, and Isaac is not a cold one. We have no issues but I haven't heard from them in years. I know Cee has three children, Isaac has two and I have five so I guess we are all focused on our families and raising our children."
"However, should any of them reach out to me for us to do music, I will be happy about it. There's a lot of songs I've written and a lot yet to be released," He told Hammer Nti on Kumasi-based Pure FM.
Meanwhile, you can watch this week's episode of Bloggers' Forum below:
[embedded content]