It's crass ignorance to say NPP has abandoned Rev. Owusu Bempah – Obiri Boahen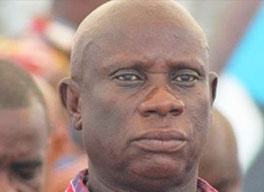 Deputy General Secretary of the governing New Patriotic Party(NPP) Nana Obiri Boahen
The Deputy General Secretary of the governing New Patriotic Party(NPP) Nana Obiri Boahene says it will be an exhibition of crass ignorance for anyone to claim that the party has forsaken the embattled Prophet, Isaac Owusu Bempah.
Some members of the Prophet Isaac Owusu Bempah have claimed that both the government and the NPP party have abandoned the man of God as several distress calls made to high-ranking officials have gone unanswered.
Popular Prophet Nigel Gaisie has also expressed displeasure about how his colleague prophet, Owusu Bempah, continues to be ridiculed on social media after his arrest and remand.
According to him, the NPP government has abandoned their prophet despite his major role in securing victory for the party in the elections. "NPP should be doing better for their prophet whom they have left to his fate," Nigel Gaisie said.
He noted, "we cannot underestimate the impact of Prophet Owusu Bempah in the re-election of Nana Akuffo Addo and Bawumia. We cannot. If historians are writing, nobody can write it off. His impact was monumental. So you cannot do this".
The founder of the Prophetic Hill Church is therefore begging the NPP party to intervene and help Owusu Bempah.
But Nana Obiri Boahen in an interview with host Bonohene Baffuor Awuah on "Ghana Kasa" show on Kasapa FM/Agoo TV, stated that it is erroneous for anybody to make such a claim as the party is offering him legal support.
"It is crass ignorance for anybody to claim that the NPP has abandoned Prophet Owusu Bempah. Lawyer Gary Nimako, who's his lead counsel representing him in court, is he not an NPP member? If I were in Accra, I would have joined the team of lawyers who have been assembled to defend him because he's my friend and mentor, and I have great respect for him. So why are people saying that Prophet Owusu Bempah has been forsaken? I insist such claim is nothing but an exhibition of crass ignorance."