2 percent of Ghanaians read newspapers – Ben Ephson
General News of Thursday, 16 September 2021
Source: etvghana.com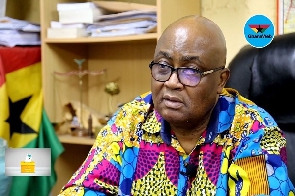 Managing Editor of the Daily Dispatch Newspaper, Ben Ephson
The global media space has evolved from the traditional scope to encompass a myriad of others, with social media leading in this new fold.
Many have asserted that the print media especially is gradually becoming obsolete.
The Managing Editor of the Daily Dispatch Newspaper, Ben Ephson, has however disagreed with this assertion and speaks highly of the relevance of newspapers in the Ghanaian space.
According to him, the newspaper gives readers thorough and well-researched articles and stories while the internet and digital media news outlets "only give you the front pages and not the meat of the stories."
He shared that aside from newspapers being thorough, one can get the exclusive content of news compared to online news portals who even borrow stories from newspapers.
"If you want page 3 of the newspaper, you'll never see it online. Online news portals only capture the front pages. Newspapers are also reviewed on TV and radio shows but they rarely capture some of our good stories hidden in the middle pages. You can get some newspaper stories online but I've never seen anything on the internet with the inside pages of a newspaper."
In an interview with Samuel Eshun on e.TV Ghana's Fact Sheet show, Ben Ephson noted, people still read newspapers today because social media and online news portals will not give them the quality of information they want.
"I will say about 2 to 3 percent of the public read newspapers. If you're conducting research, online sources will direct you to the newspaper that published the story. As a researcher, you'll have to go to the library and get the newspaper. There is so much you can put on the front page."
Although his newspaper receives regular advertisements for survival, he admits they have had to shut down some regional offices. He however hopes to make lots of returns as election 2024 approaches.
"Between now and 2024, we will become relevant because the NPP will be attempting to break the 8, President Akufo-Addo will be exiting the office and there will also be an election of delegates and flagbearers for the NPP and NDC. We are always in good business every 8 years but a year and a half after elections, business slows down and we get busier towards the end of a presidential term."