'You claim to be a legend but have never groomed a star' – LilWin told
Entertainment of Friday, 17 September 2021
Source: ghbase.com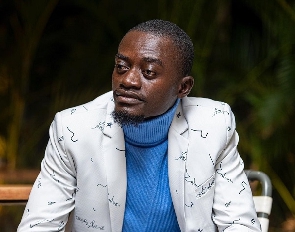 Kwadwo Nkansah LilWin is a popular Kumawood actor
On the back of LilWin's assertion that he has an unbeatable record in the movie industry and as such he shouldn't be compared to Dr. Likee, entertainment journalist 'Ruthy' has described his statement as 'disappointing'.
It can be recalled that LiWin emphatically stated that he is a legend in the Kumawood industry, unlike Dr. Likee who is just popular on YouTube.
LilWin in an earlier interview with Zionfelix stated that although he has no issue with Dr Likee, the public should desist from comparing them.
But reacting to LilWi's comments, Ruthy of Kumasi-based Nhyira Fm has lambasted LilWin for reducing the reputation of Dr Likee who has groomed several artistes.
According to Ruthy, unlike LilWin, Dr Likee in a short span has been able to raise talents thereby citing Kyekyeku as a case study.
"Huh LilWin…
I feel it's needless to say this cause someone who's below your "level and legendary" status has offered a "tangible legacy"; raising stars (Kyekyeku and co.) to become household names. Dr Likee in less than 2 years has offered his guys opportunities to travel and experience life outside GH – Dubai, but with your "legendary and level status", we yet to see an uprising star from your camp. It was an "unhealthy" statement and it will let the world have a different perspective about you.. Sometimes things are better when unsaid… #Proverbs17_28… I'm just disappointed by this statement," she wrote on Facebook.
Read the post below