Police administration bags GH¢11,000,000 from sale of recruitment forms
General News of Saturday, 18 September 2021
Source: mynewsgh.com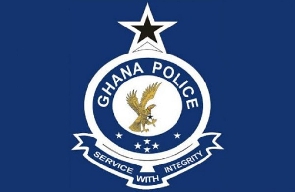 Logo of the Ghana Police Service
The Ghana Police Service administration has bagged a total of GH¢11,000,000 from the sale of recruitment forms.
The Service in August advertised for interested Ghanaians who qualify to apply to work for the Service in various fields.
According to information available to mynewsgh, 110,000 people applied for the recruitment.
However, out of the total number that applied, only 95,000 are said to have been shortlisted for the next stage of the recruitment process.
It is expected that the service will employ only 5,000 persons out of the 95,000 people who have been shortlisted for the second stage of the recruitment process.
Concerns About Cash For Recruitment Forms
Several Ghanaians complained bitterly about why the various security services charge an amount for their forms before employing the services of young Ghanaians.
To many, it is an avenue used to exploit the youth who are desperately in need of jobs since the rate of unemployment in the country is worrying.
A US-based Ghanaian Lawyer, Prof. Stephen Kwaku Asare was one of the leading individuals who could not fathom why forms will be sold to the youth who want to serve their country.
Protocol
There were widespread reports suggesting that top government officials have been given a quota in the recruitment process and that without knowing someone with influence, it will be difficult to make the cut.
Kwame A Plus in a post on his Facebook page indicated that people who are purchasing the forms without having protocol are better off using their monies for ventures that will earn them a good profit.